The Honda radio serial number is very important for each Honda car radio device. This is an identification number that is unique for any different radio device. There are two different methods to find this number if you need it for some reason or maybe to unlock a Honda radio device that is locked with a blocked screen.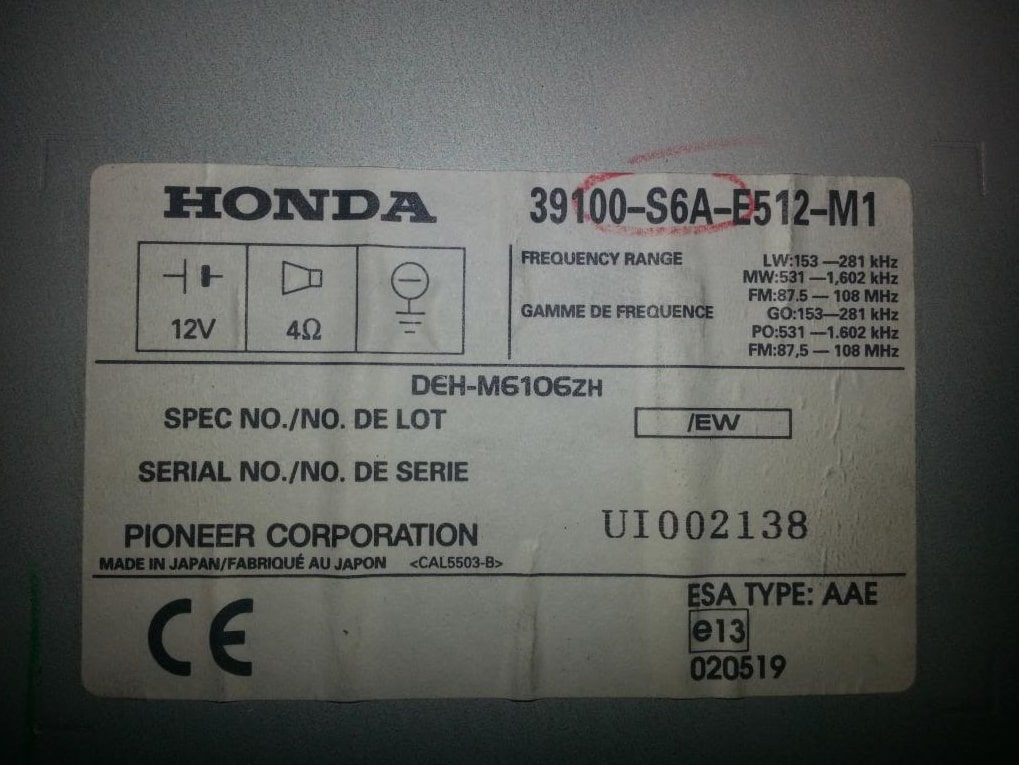 How To Find Honda Radio Serial Number
The first method to find your serial number is very easy. You just need to research your automobile where you need to find the original books that you or the first owner get it when the car was purchased. There you have a special card which allows you to find all information about your Honda car radio device. You will know information about:
Honda radio serial number
Security number
Year on production
Exact model
In some Honda radio cards, you can find the unlock Honda code too.
The second and more difficult method is to remove the Honda radio from its place in your vehicle. This removing process can be different from model to model. If you have some problems with this removing the Honda radio process you just need to go on our youtube channel where you have video guides about removing any radio from his spot.
Then once you remove your radio on the backside of the device you will get the information that I already mentioned above in this text.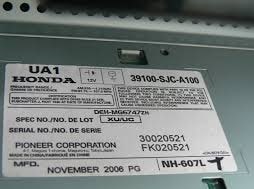 Using Serial Number
If you need this Honda radio serial number for unlocking your Honda code then I have one more piece of a great piece of information for you. Here on this website using our online generators you can unlock any model Honda radio device.
So just go to the menu at the top of this page. Then find your exact Honda car model and click to find all the details. Good luck!