Jeep Grand Cherokee radio replacement directions and methods that will help you remove the radio device from your fancy Jeep vehicle!
Jeep Grand Cherokee Radio Replacement
In comparison to a professional installation, replacing the stereo system in your Grand Cherokee is a do-it-yourself project that might save you a lot of money. Changing the radio system is a simple task that can be completed in an afternoon if you purchase the correct sound system for your Jeep.
You can replace your factory stereo system with the help of this guide, saving yourself the trouble of trying to change your radio on your own. Here you can also find how to retrieve your lost Grand Cherokee code!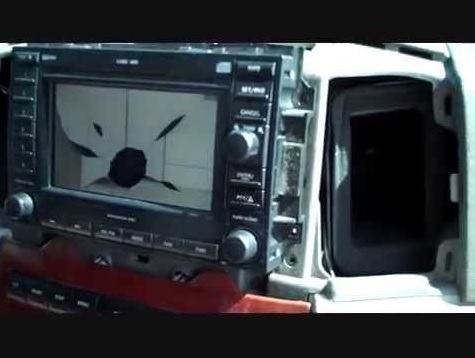 Steps To Replace The Radio
Purchase a new stereo system from a local electronics store or online. Make sure the system includes a wire harness adapter. Also, mount that is both suitable for your Grand Cherokee's year.
Disconnect your car's power source by removing the black (negative) wire from the battery. Then, storing it somewhere it won't come into touch with the battery by accident.
Remove the four screws that secure the center console.
Gently peel the center console away from any clips keeping it in place. Do that by going around it with a screwdriver and gently prying off the plastic.
Remove the four screws holding the radio to the vehicle.
Gently remove the radio out of the cabinet. Remove the wiring harness and antenna cable from the stereo's rear.
Place the stereo mount in the slot and secure it if necessary. You can skip this step. Skip it only if the new radio is specifically built to fit in the dash of your Grand Cherokee's year.
Connect the wiring harness to the back of the new stereo wiring harness adapter. Connect the antenna wire to the correct location on the new stereo.
Carefully slide the new stereo into position, making sure not to disconnect any of the cables.
Reconnect the power source to the vehicle.
Turn on the radio to see if everything is working properly. Ensure that sound is coming from each speaker.
Screw the four screws that held the old stereo in place into the holes in the new stereo.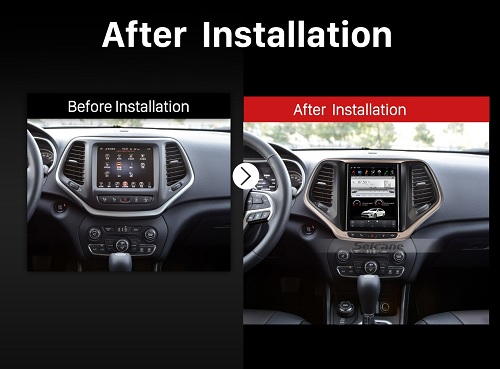 Snap the center console piece back into place using the clips and the four screws that secured it in place. Now you can perform Jeep Grand Cherokee radio replacement entirely by yourself!