Replacement Mercedes wiper blades! Find out how to use the Mercedes wiper blades replacement guide in this post below! Most of us are considering how the change in season will affect our regular routines as winter approaches. One of the most crucial precautions drivers should take is making sure their wipers are ready to handle the visibility-destroying rain and snow that is currently here and is on the way.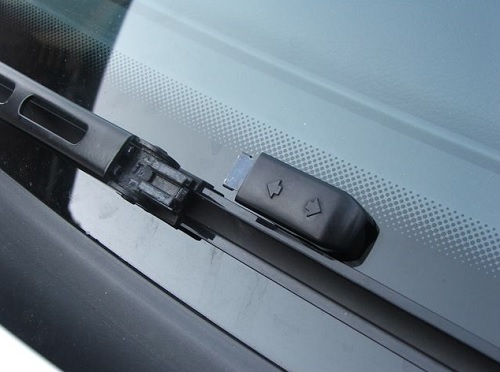 You've probably already noticed the obvious indicators of a worn-out wiper: streaky lines, a sloppy appearance on your glass, or even failure to remove snow and rain from the windshield as intended. This is unsightly and quite risky when it's bad outside.
Why Do Your Windshield Wipers Need To Be Replaced
How to know when to perform Mercedes wiper blades replacement? When your windshield wipers stop working, what's occurring is that the rubber on the squeegee (rubber blade) starts to deteriorate and chip off. This is probably the result of parts of the squeegee drying out and a variation in moisture levels over time.
When this occurs, the wiper blade contacts your windshield glass unevenly and lacks the seal that would be created by a perfect, consistent contact. Hopefully, you find out about this before you have to use the wipers to see.
The dry rot that occurs to rubber windshield wipers can be fought in a few different methods. One suggestion is to periodically clean the wiper blade edges with a solution of rubbing alcohol. Additionally, keeping the windshield free of insects and "bird gifts" will assist, as friction can be a major factor in rubber breaking.
Check our method on how to get Mercedes radio codes for free using calculator!
Last but not least, never remove ice from your windshield using your windshield wipers. It will assist guarantee that your wipers endure a long time and are available when you need them if you scrape the ice while the defroster is running.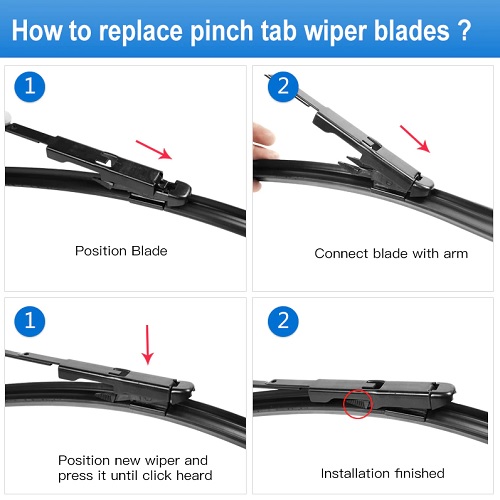 The windshield wipers on newer Mercedes-Benz cars have a maintenance signal on the end that changes colors when the wipers need to be replaced. Mercedes-Benz wiper blades are produced specifically for each car and perfectly conform to the shape of the windscreen to create the best possible seal.
Mercedes Wiper Blades Replacement
Therefore, it is always advised to have your Mercedes-Benz serviced at a licensed facility for windshield wiper replacement and repair. But if you want to do it yourself, here's how:
Mercedes-Benz doesn't use a single, standardized wiper blade replacement mechanism because there are numerous models available in each class and a wide variety of class choices.
Before performing any DIY repair on your Mercedes-Benz vehicle, you should always refer to the owner's manual. However, the most popular wiper blade used by the majority of E-Class, S-Class, GLC, GLE, and GLS models also happens to be the easiest to change because it has the least number of moving parts. These instructions show you how to replace this kind of blade:
Turn on your windshield wipers and start your car.
After they have extended all the way, turn them off.
To prevent any harm that can result from a wiper snapping down, spread out a towel on your glass.
Adjust the blade's rotation to make it parallel to the windshield.
It is secure in place using a straightforward pin and hook mechanism.
If you fail to notice this, stop turning the blade. For instructions, go to your owner's manual.
The entire blade should slip off the pin once it is free of the hook.
Rotate the pin so that the new blade is secure. It needs to be by the hook before slipping it onto the pin.
You're at the final spot! Utilize a windshield wiper cleaning spray to test the new wiper blade.
Congratulations! You successfully complete the Mercedes wiper blades replacement process!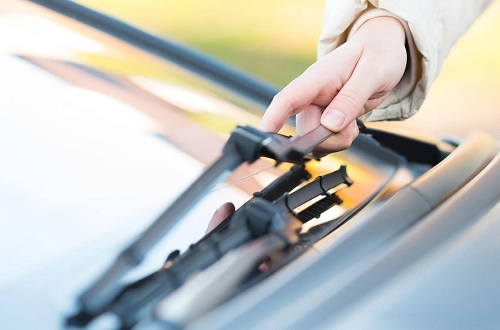 Final Instructions
Different models have different blades, as we already discussed. There are various connection and operating mechanics (CLA-Class for instance employs a more traditional clip adapter). Contact your neighborhood-authorized Mercedes-Benz service center. If your model's attachment doesn't appear to be a straightforward rocking mechanism on a pin with a hook catch.
Contact us right away if you have any further inquiries about your Mercedes-Benz or to make an appointment for service.